Products
Sanitation and Protective Gear
We are very proud to offer a variety of protective sanitation products to help keep work and public spaces safe. These products are available for our vending machines or to purchase separately in bulk:
Hand sanitizer
Sanitizing wipe
Disposable gloves
Disposable multi-purpose masks

PPE Safety Vending Machines for Coronavirus, COVID-19
The COVID-19 pandemic has necessitated an unprecedented need for innovation, safety, hygiene and convenience.
At Deli-Snack, we have created Personal Protective Equipment (PPE) Safety vending machines that dispense critical hygiene products such as surgical face masks, p2 face masks, disposable gloves, anti-bacterial tissues, alcohol-based hand sanitisers, PPE & safety supplies and many other customisable product ranges.
Our range of indoor or outdoor vending machines can be placed virtually anywhere to vend these high-demand hygiene and safety products. Our PPE Safety vending machine are fitted with tap and go payment systems, or security access card readers for hospitals and workplaces, reducing the need for physical touch.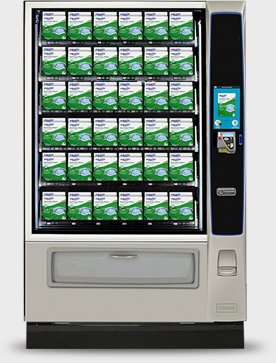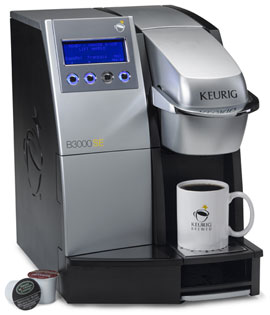 Coffee & Tea
Deli-Snack offers a wide selection of name brand high quality coffee products as well as teas and hot chocolates.
See our Office Coffee page for details.
Snacks
At Deli-Snack we understand that snacking is an important part of the day. A snack can represent a well deserved break, fuel for the day, a reward for hard work or even a meal replacement when needed.
Because snacking is important we take great care in choosing our products. We carry thousands of brand name products so that every customer can have access to products they love. We also offer and encourage customer requests.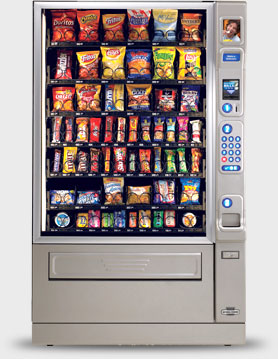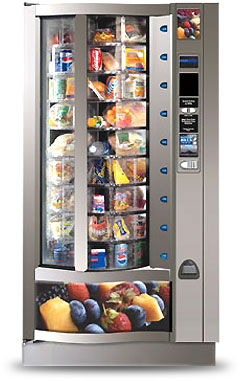 Food
At Deli-Snack we also offer the option of installing fresh and or frozen food machines. With our modern, fully stocked machines we are able to offer a large variety of fresh and frozen meal options including but not limited to:
Fresh Sandwiches & Wraps
Bagels & Submarines
Soups & Cereals
Fresh Fruit & Veggies
Pastries & Muffins
Dairy Products
Variety of frozen meals
Healthy Options
At Deli-Snack, we are committed to our customer's health, which is why we offer healthy vending options catering to the needs of schools, recreation facilities and office buildings.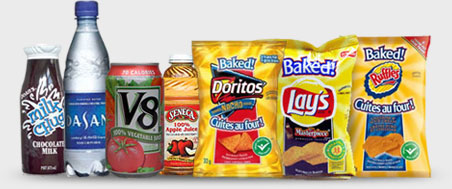 We are proud to offer many delicious healthy alternatives including fresh foods, organics, and items with lower sodium, sugar, calories and fat.
In addition to healthy alternative snacks, we carry an extensive line of healthy beverages including: bottled water, flavored waters, juices, teas, vitamin waters, diet sodas and low calorie sports drinks.
For more information on any of our healthy programs, including specialized menus for specialized diets and schools please contact
Deli-Snack Vending at 514-808-4751 or email us.
Beverages
We are proud to offer the most advanced beverage machines available. All of our machines are state-of-the-art and stylish. You will have a large variety of name-brand products to choose from including water, soft drinks, sport drinks, energy drinks, juices, and dairy drinks.